Proper 4C / Ordinary 9C / Pentecost +2
May 29, 2016
With thanks to page sponsor 2016:
The Reverend Dr. Gary A. Gaudin,
in gratitude to God for my best friend and faithful critic on the journey of faith,
my spouse, Peggy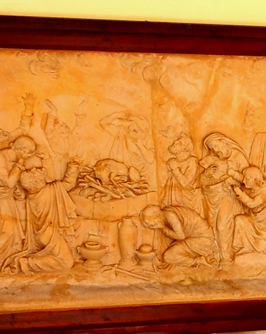 Image: Mount Carmel, Israel, 20th Century relief sculpture
Elijah and the prophets of Baal
from Art in the Christian Tradition,
a project of the Vanderbilt Divinity Library, Nashville, TN.
Do you use Textweek weekly?
Please consider your contribution.