Proper 23C / Ordinary 28C / Pentecost +18
October 13, 2019
In honor of our dear friend Jenee Sinkule Woodard,
a woman of amazing strength and resilience,
who makes so many sermons possible every week through this website!
Happy birthday with love from Jill and Wade.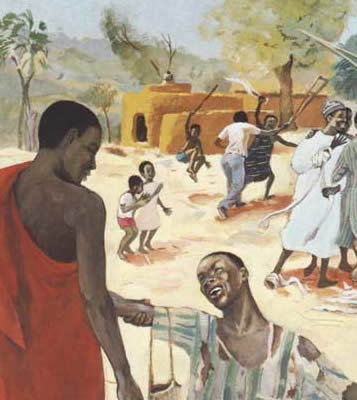 Image: JESUS MAFA, Cameroon, Africa, 1973
Healing of the Ten Lepers,
from Art in the Christian Tradition,
a project of the Vanderbilt Divinity Library, Nashville, TN.
Do you use Textweek weekly?
Please consider your contribution.